Please review this brief summary explaining each feature and where it can be located.
Once you are signed in to the application on your Mac device, please left click on the top left side of your Mac screen under ""UltraVPN" and click preferences.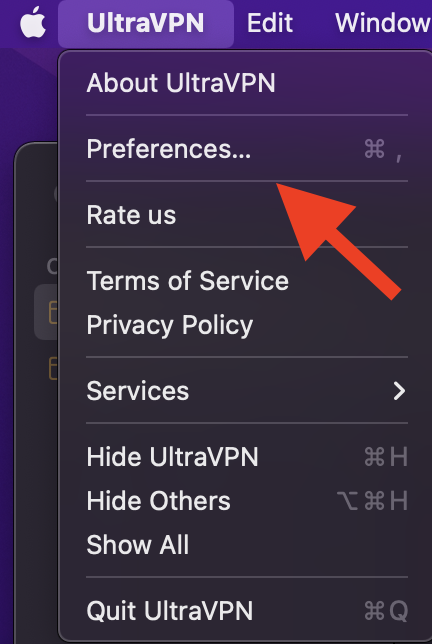 You will then see the settings screen. Let's go over the general settings first.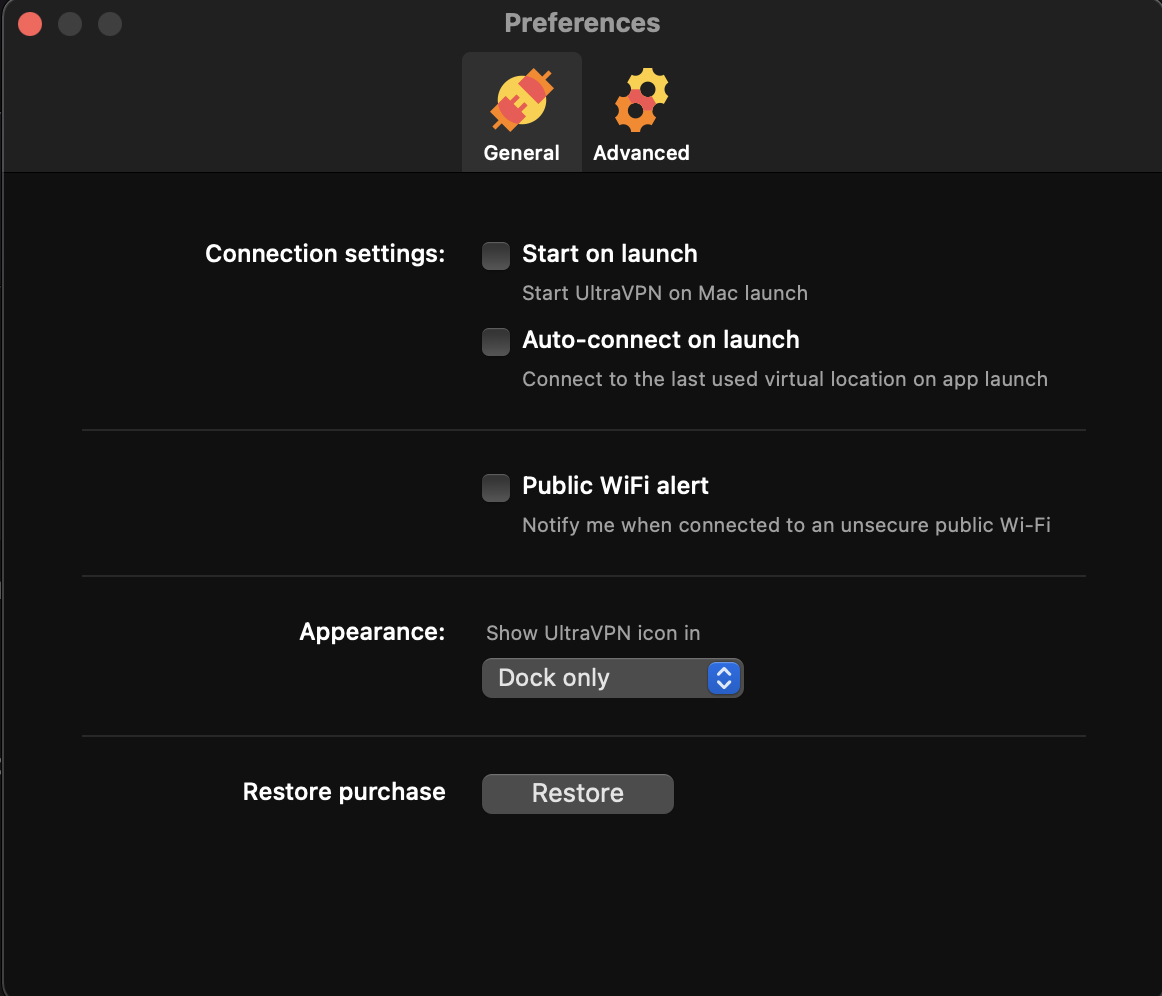 Start on Launch: Enable this in case your device shuts off entirely, and you need to reboot using the options displayed on the screen, or if you need to turn on the device, this option allows the VPN to connect immediately upon that.
Auto-connect on app launch: Enable this for that once you start up the app, the VPN will automatically connect to the most recent Virtual location.
Public WiFi alert: Enable to notify you when the VPN is connected to a public Wi-Fi that is not as secure as private Wi-Fi.
Appearance: Choose how you would like UltraVPN to appear. Through the dock or even through both the menu and dock. You have the ability to customize.
Restore Purchase: You can restore your most recent purchase to activate your Premium status if the app believes you are not premium.
Advanced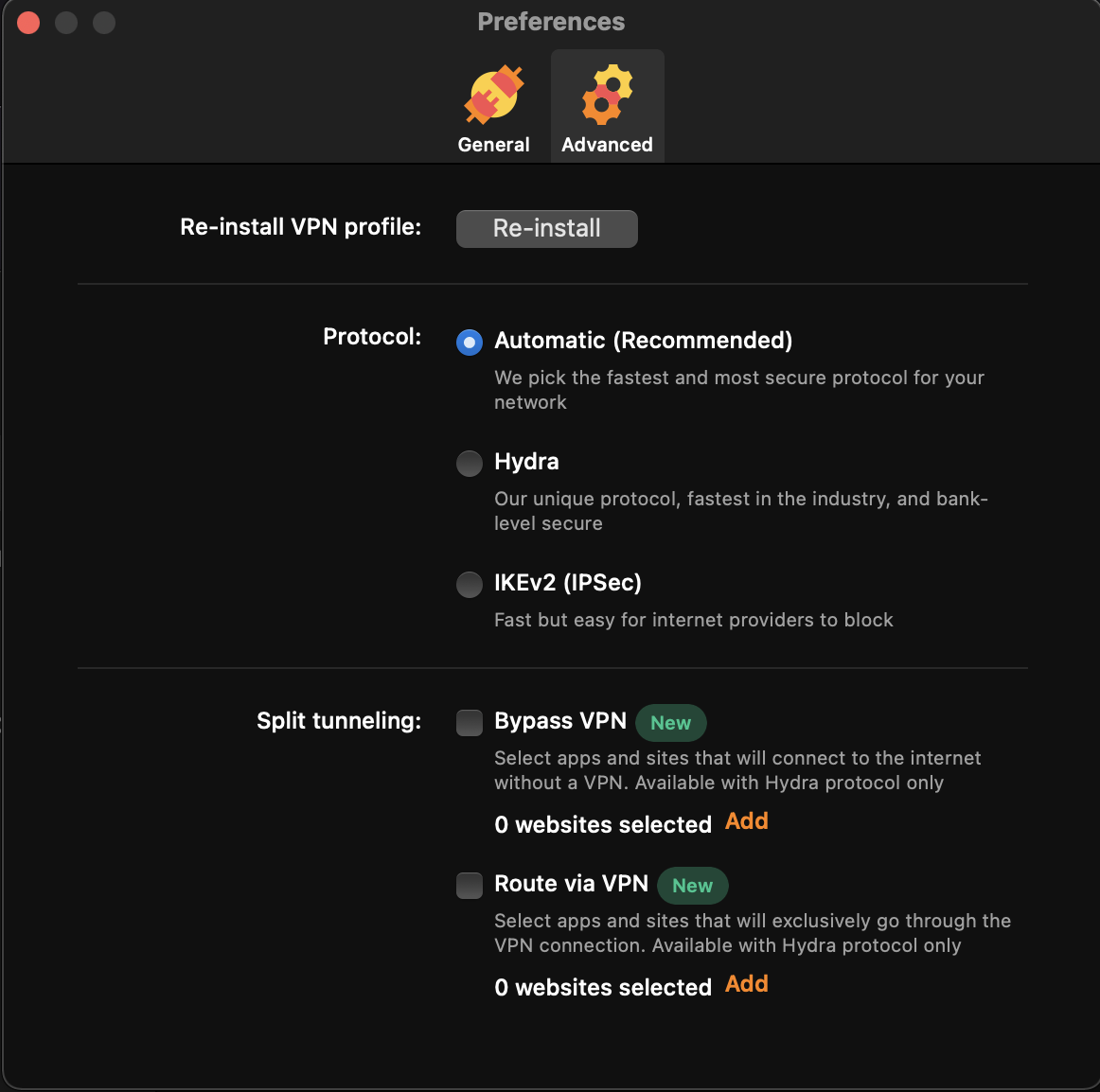 Split-Tunneling
Like Windows, Mac also has a Bypass feature, which can bypass specific sites and apps. Once you manually add an app or site to this feature, the VPN will automatically connect to that app once it has been opened. To add an app or site, click the check mark next to bypass and click the add option. (Note: This only works with Hydra Protocol enabled.)
You can also Route VPN access which will exclusively connect to the VPN always when the VPN is on. You can add apps to this feature by toggling it on via the check box and clicking add next to it. (Note: This only works with Hydra Protocol enabled.)
To disconnect the VPN once you have closed that app or site, you will need to go back into the UltraVPN application and disconnect it manually for both Bypass VPN and Route VPN.