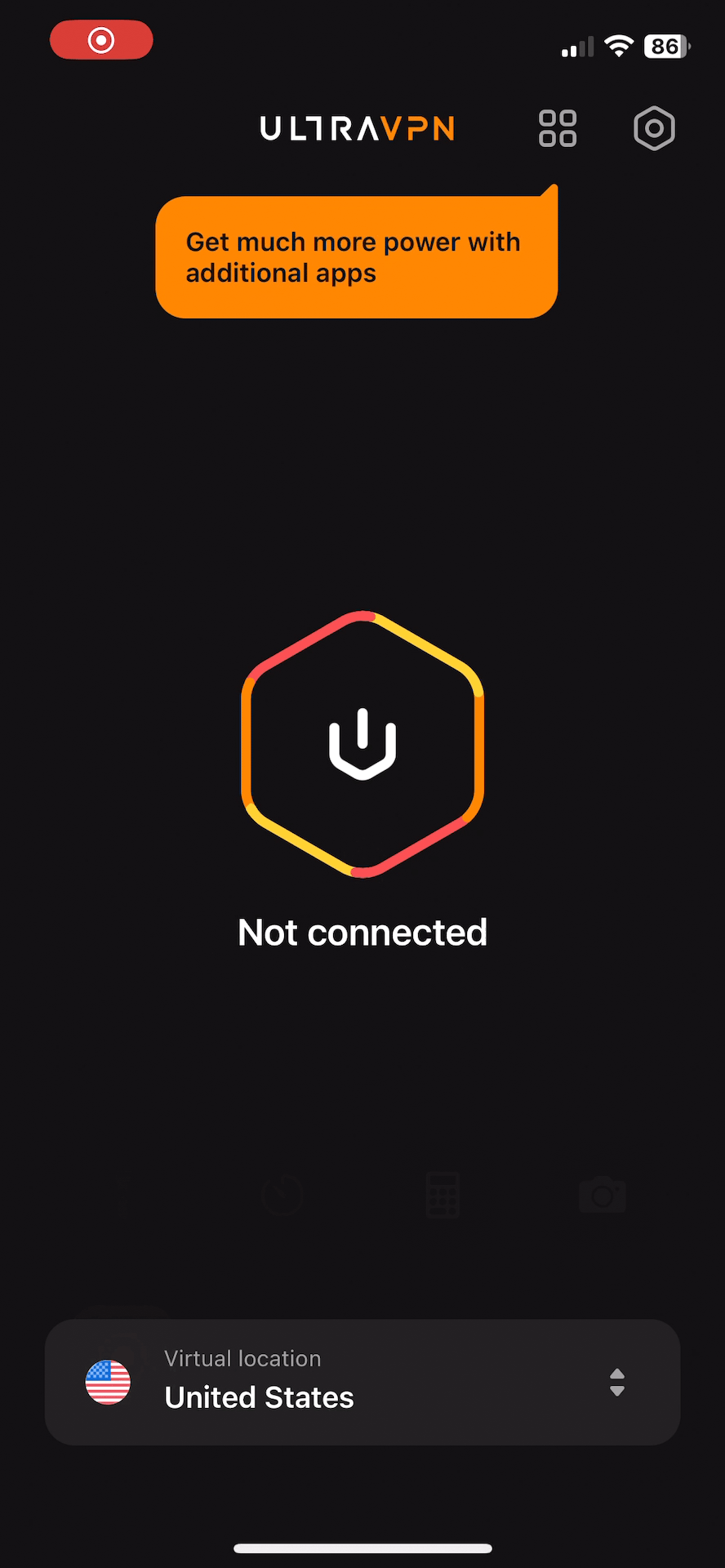 To change your virtual location on your iOS device, please follow these steps in a more detailed walkthrough:
Once the app is opened, please tap on the country at the bottom of the application.
Once that has been tapped you will see a screen showing all your virtual locations. Please be sure to tap on "All" to see your list of virtual locations. Once that is done select one and start connecting!