A virtual private network (often referred to as a VPN) gives you privacy online, which means it safeguards your virtual location and internet usage. Nowadays, every second, we use our phones and showcase our digital presence almost everywhere. That's the reason all our private data is so vulnerable, and any online threat can crash it easily.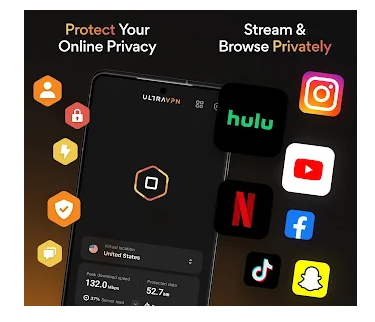 With the use of an Android VPN app, you can change your IP address and stop people from snooping on your online activities by establishing a secure encrypted connection between your Android device and the internet.

It creates a tunnel between your Android device and server, channels your online data (converting an unreadable version for unwanted use), and provides extreme security from cyber threats and phishing.