If your information was found detected during the Dark Web Scan, you will most likely see a screen that looks like this.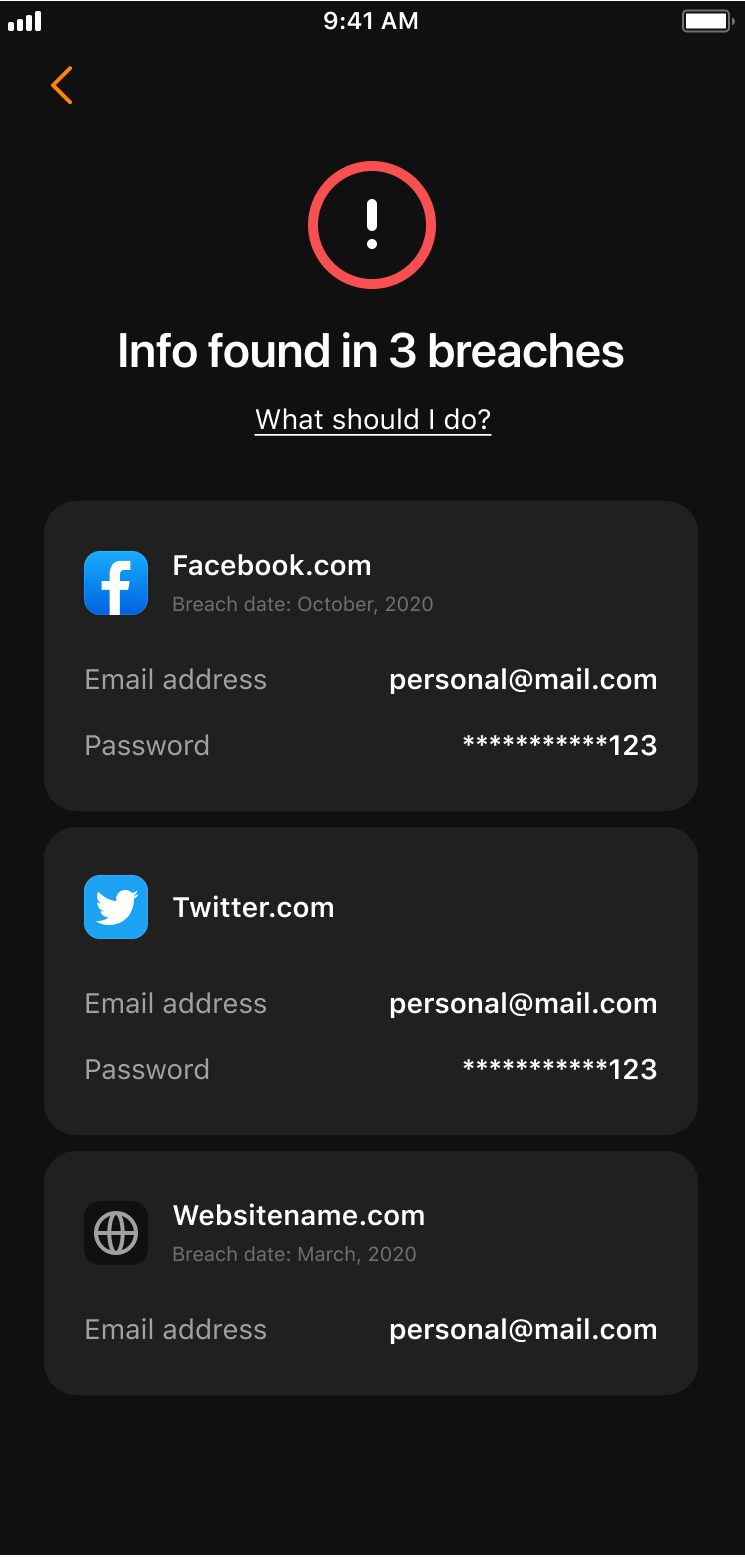 This screen indicates that your information was found in breaches. Here is what you should do if you get this.
Change your password. Immediately change and create a stronger password for the accounts that were breached.
Add more layers of security. You can do this by activating multi-factor authentication for the website/app that was breached.