Stop sharing your location on an iPhone to improve VPN performance

Issue: The website I am trying to access knows I am using a VPN or a Proxy, but I'm connected to the correct Virtual Location in UltraVPN

Why this happens: When using a VPN on an iOS device, it is sometimes possible for a website to detect your real location. This is known as an "IP Leak." Using UltraVPN will always encrypt your data and protect your personal information from outside attacks. However, you might voluntarily be giving away your country location without meaning to through your existing iPhone's GPS settings.

How to use a VPN without being detected on an iPhone or iPad

1. First, clear your history and cookies on your browser.

To do this, please go to Settings > Safari, and tap Clear History and Website Data.

(Note: It's important to first clear your cache or data before troubleshooting, even if you just cleared them earlier that day. This will help ensure that the website hasn't saved your real location.)


2. Next, turn off Location Services.

You can turn off GPS tracking for your entire device, or, for each application individually.

How to turn GPS Location Services off using your iOS device
On your iOS device, navigate to Settings > Privacy > Location Services;
Click the slider so that Location Services are turned OFF.



How to Turn Location Services Off for Individual Apps on iOS
Go to Settings > Privacy > Location Services;
Scroll past Share My Location;
Select the application you are trying to use (example: Chrome, WhatsApp, Amazon Prime, etc.);
Tap the app name and select NEVER.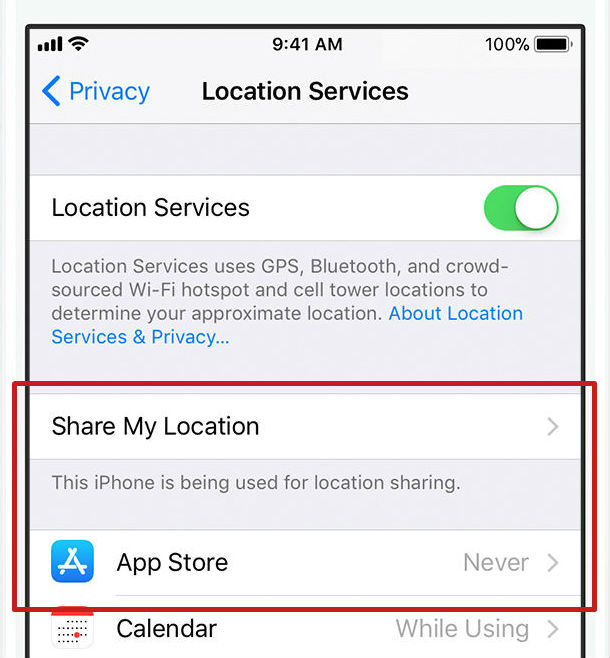 3. Lastly, sign in to UltraVPN!

Then, select the Virtual Location that corresponds to the website or app you are trying to access.You can double-check your country location at Locate my IP address.